Located at La Fabbrica di Lampadine in Milan Italy, PUNTI, was a solo show featuring 36 artworks from 2018 to 2022. Art agency based in Milan, Asola Group, organised this exhibition with the intension of bridging the art world and the business world.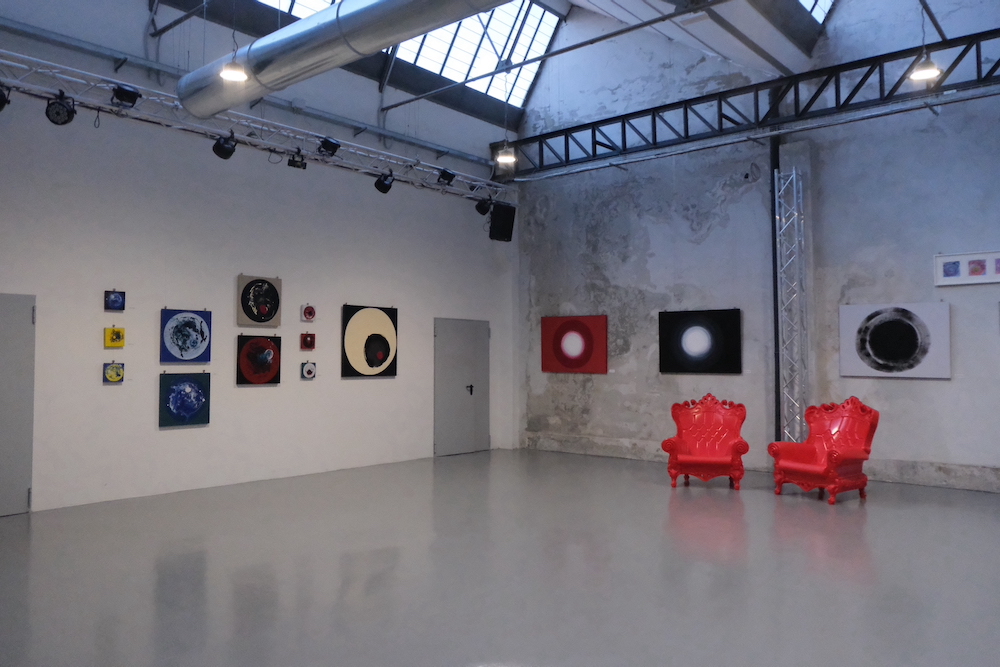 Starting from my artistic research regarding the human perception of the space that surrounds us and, more precisely, of the Universe and the celestial entities that inhabit it. Asola Group and la Fabbrica di Lampadine curated an event which focuses on communication, reflection and education in both the fields of art and business. The contrast between collectivity and individuality which my art usually explores and highlights, supports many debates within the business world and ita dynamics. Changing opinions as well as respecting and seeing different points of view (from this the title PUNTI, POINTS) is crucial in finding the best and, or more interesting conclusions and solutions within a business structure as well as in an art exhibition.
From watercolours, to water-based enamel paintings, to acrylic sculptures and digital prints and video works, the exhibition is a journey through the extensive experimentation of art techniques, research and concept exploration. This show emerges from the recurring abstract compositions I propose in my practice, more specifically the circular shapes within my artworks, which reflect the ambiguous nature of our position within the Universe.